Hello and welcome back. Today we're going to look into a very persistent question of how to download Twitter videos. There are many Twitter video downloaders out there, but none of them have the finesse and touch of My video converter online. And so, lets see why MyVid is better than any average site that claims to facilitate video downloads from Twitter.
Why MyVid is a better Twitter video downloader?
I will not be taunting you with this info and lets dive right in. Wht do I think MyVid is better than most existing Twitter video downloaders?
Myvid is really fast. It is way faster than average similar site.
Myvid offers multiple video download options. Where there are 2-3 links on average site, we actually offer at least 5-6 different ways to download Twitter video, including 720p which is rarely available on other sites.
Myvid downloads HD Twitter video for you and combines chunks to present 1 solid mp4 file.
Myvid has no ads, no popups, it's hungry to get your attention and get into your bookmarks
Btw, about bookmarks, - there's a bookmarklet available, just click on it while browsing videos on twitter and it'll help download anything really fast
There's also Twitter to mp3 converter included, so you can extract audio from Twitter videos and convert them to mp3 easily.
We can even download Periscope videos embedded into Twitter posts. Give it a try!
How about that? Myvid has an array of functional features that overshadow any regular Twitter video downloader out there. Yes, they got the age, the seniority and stuff, but we are strong and young and hungry for love, so we will win eventually, as youth always wins.. LOL. JK. But we will fight tooth and nail.. Hehe.. 🤣🤣🤣
How to download video from Twitter?
Use Myvid! It becomes extremely simple to save Twitter videos to your device using My Video Converter online. Here's how I downloaded this awesome pug video:
1. Copy video link from Twitter
hit the Share button right below the tweet, and you'll see the Copy Link to Tweet option.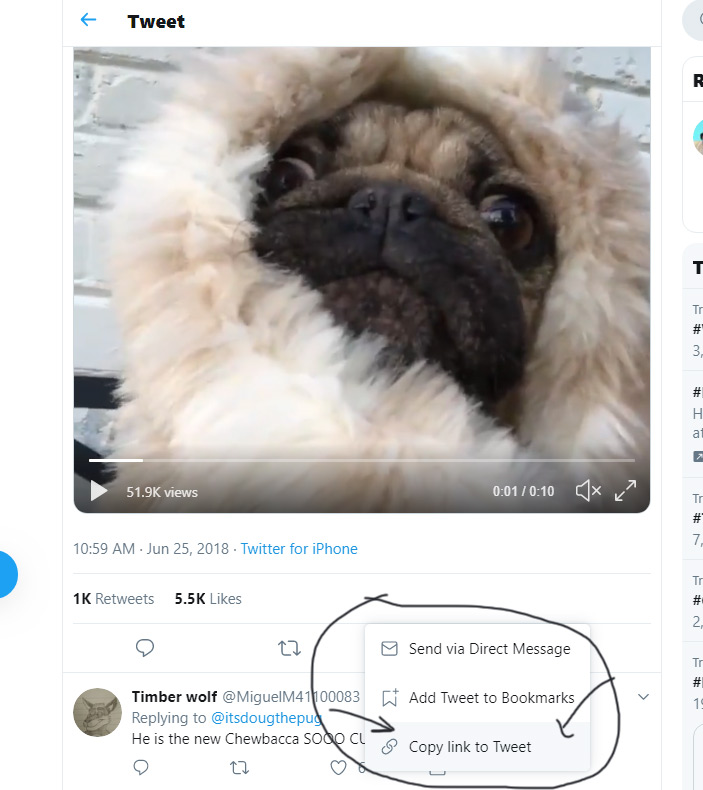 2. Paste tweet link into search box of MyVid
It's also very easy. Open Myvid and right-click in the search box, select Paste. Also tap-and-hold+paste works for mobile.

3. Hit Go, pick desired format and download video
Or audio for that matter. Myvid can convert Twitter video to mp3. Otherwise right-click on the video option you like and select Save Link As to start the download.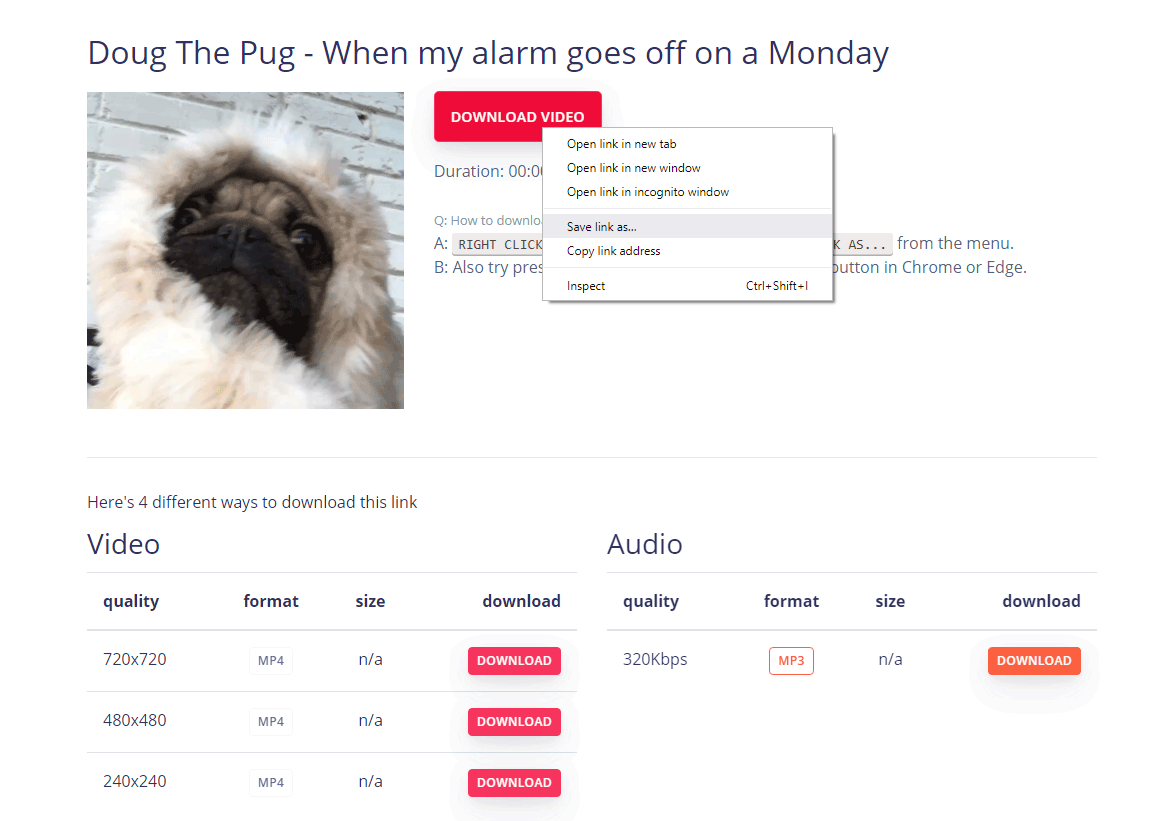 Otherwise that's all pretty much. As you may see it's quite easy to download videos from Twitter if you know what tool to use (Myvid being the tool). Good luck!