Hello and welcome to My Video Converter Online Official Blog. Here we touch upon different methods and techniques of preserving online video and audio offline (for later access). And today we will move away from the usual video sites into the musical direction and look at Soundcloud. It's full of music, most of it is free and royalty free and can be downloaded easily to your device. In general we recommend to convert Soundcloud songs to mp3 when you find something you like, because it's never certain when artist will decide to take it off Soundcloud or someone reports it for something and it's automatically removed..
Here comes MyVid - it's a great Soundcloud downloader and converter. MyVid can help download Soundcloud tracks as mp3 with different quality, it can also help save hours-long DJ mixes from Soundcloud in seconds. Mp3 and Opus formats are available, whichever your preference is. Below we will look into step by step tutorial on how to download songs from Soundcloud as mp3.
Step 1. Copy Soundcloud page URL
It's quite easy to do when you go into Share option, there's always Copy Link possible option, or share link, or anything else that displays the link. So having that in front of you, right-click + copy and you're all set. Here's how it looks like for me: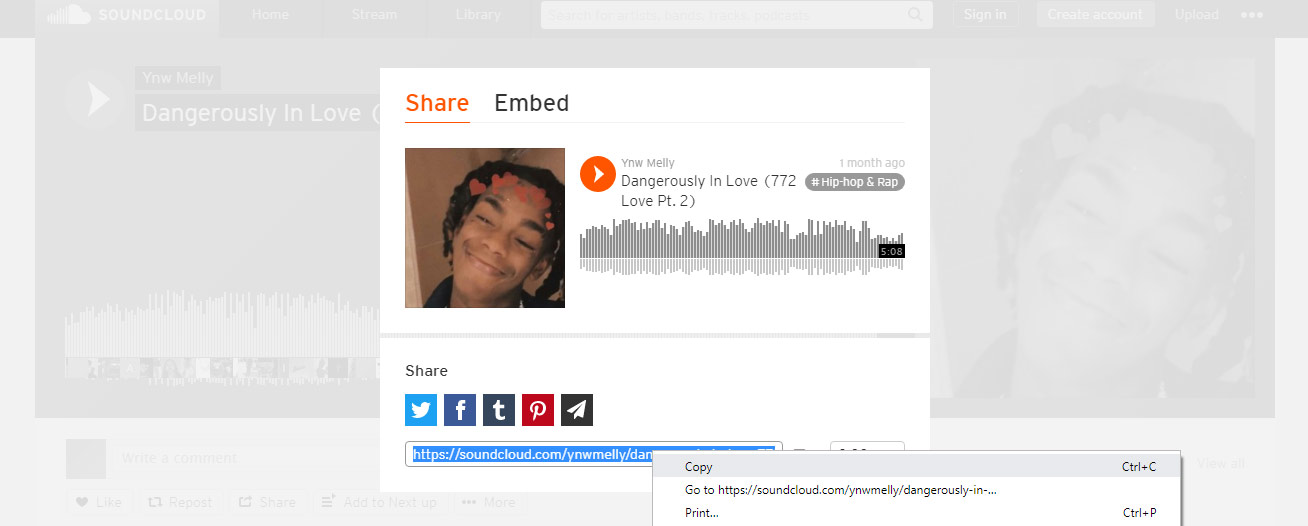 With the link safely stored in clipboard, head over to MyVid and paste link into the search box.
Step 2. Paste video link into MyVid search box
To paste the link into the box, right-click in it and in the following menu select Paste. Tap and hold + paste if you're on a smartphone. Here's what it looks like on desktop: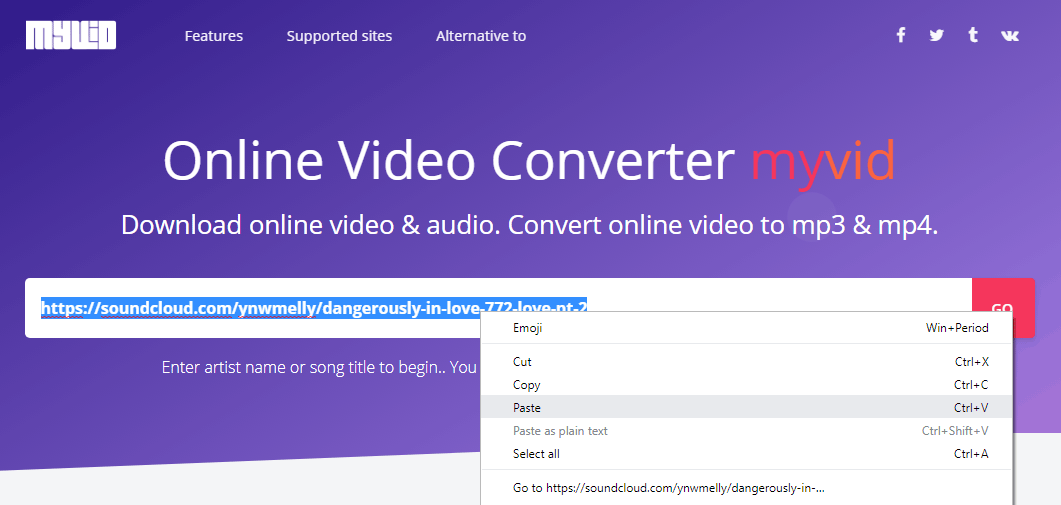 From here all you have left is hit the GO button on the right.
Step 3. Download Soundcloud song as mp3.
Finally we see all the download options. Usually it'll be HQ mp3, if available, then 128k mp3, then same stream version, and finally opus is there. Right-click on any option you like and Save Link As to download it. Here's what I see in this process.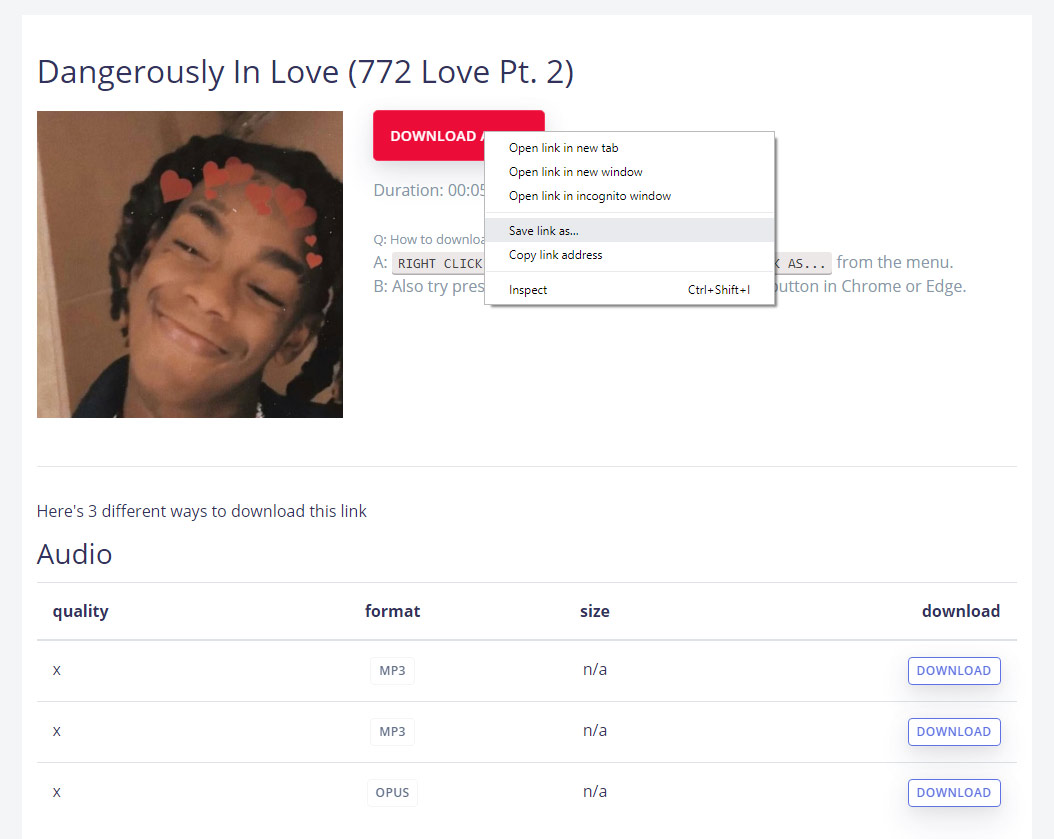 That's all there is to downloading songs from Soundcloud. Very easy, isn't it? Get link, paste link, hit GO and download mp3. Technically this article could be just like 15 words.. 9 of them would be the instructions. And 6 more for greetings, setting up the topic and goodbye.. LOL.
Why always browser? Why no app?
All the tutorials we do have screenshots done in a browser. Why is that? Well, first of all, it's easier to write articles on Desktop computer with a browser.. So yeah.. That's that.. And of course there's no big difference desktop or mobile, process is always same, click Share, copy link.. Also browser is versatile, with browser you don't need an app for that download, another app for this.. Browser and website can download video from both this and that, and 100s of other sources.. That's pretty much why we use browser screenshots for articles.
Otherwise we're happy to help if anything is unclear.. Just shoot us an email, and we'll be happy to help.