When it comes to social video downloading, MyVid excels and does the job right. MyVid can download video, audio and convert video to mp3 audio from many social sites, including Reddit. This huge monster of a forum is the oldschool reply to Facebook and Twitter. And it is one of the last biggest survivors of forum era of late 90-s early 2000s, when there were no social networks, and commenting on a website was the best social interactions one could get.
Until forums appeared and took all those conversations in. And that lasted for a decade, until social sites came in, and took all the social life out of all the tiny forums everywhere. And only big forums could survive, and people who still love forums started flocking there.. So after all we have reddit, quora and a couple more huge forums, while all other social life now happens on Facebook (and similar social networks to some extent, like Twitter).. We know how to download Facebook video. We also looked into download Twitter videos. But how to download Reddit videos? Easy!
Download Reddit video with MyVid
When you have MyVid Online Video Converter, any video related online task becomes a fun game of how fast you can do it and will it be even faster than 10 seconds.. LOL. But it's true, from the moment you enter MyVid to the moment download starts, you can spend here as little as 5-10 seconds.. Check it out..
Step 1. Copy Reddit video link to clipboard
First you'd need to locate the video you'd like to download on Reddit. Having done that, now copy video link into clipboard. It's very easy to do using the Share button located right below the video. Here's how it looks on Reddit (in new design):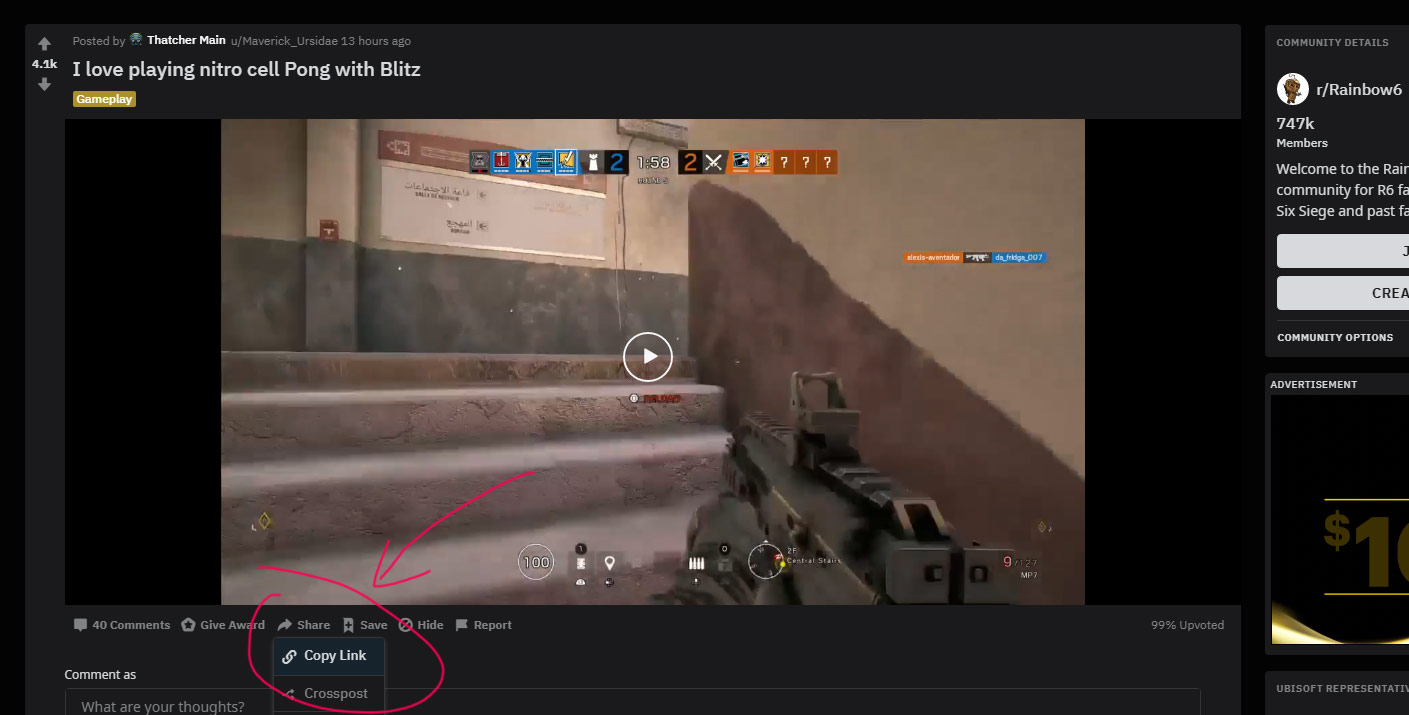 See there's that circle and arrow, both in red, - they point to the Share button. Click or tap that button, and you will see the little menu, where you can now select Copy Link option. And link will be copied into clipboard on your device. Now head over to MyVid.
Step 2. Paste video link into MyVid search box, hit GO
See the white search box on top? Right-click in it and select Paste to insert the video link from clipboard into the search box. Here's a little visual to help you out with the task: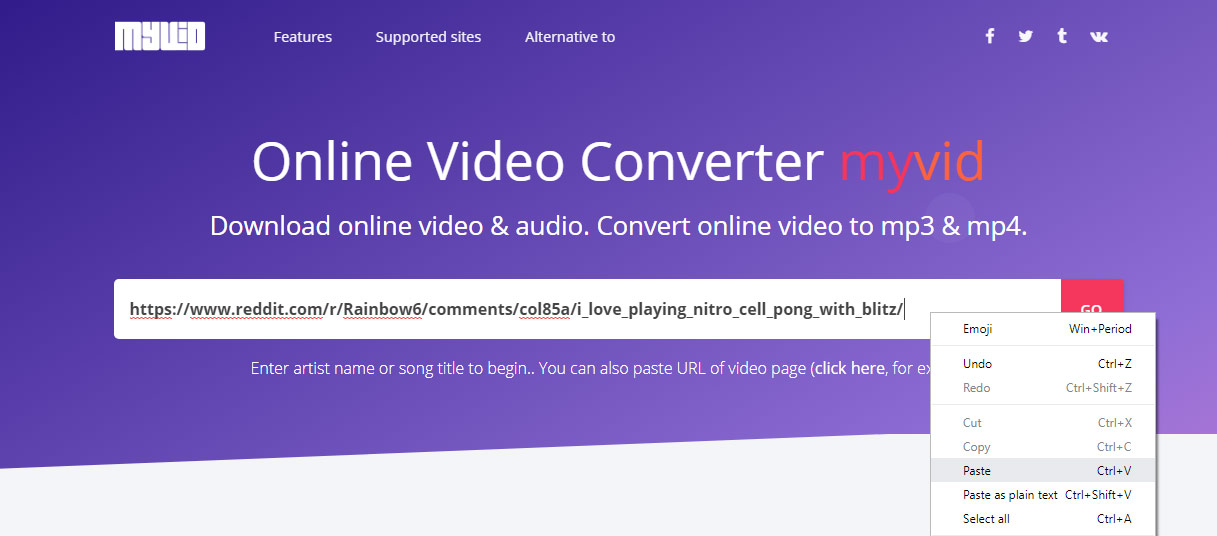 Mobile should tap and hold in the white box, then select Paste icon from the menu. With the link safely in the search box, we can hit the GO button to start the download process..
Step 3. Download Reddit video, audio or video with audio
Next screen opens up with a bunch of download links. Well, not a bunch, but a couple. You can now download reddit video, or get the audio. Both files will come as mp4, do not be surprised. At some point Reddit engineers decided to save on bandwidth and split video and audio into 2 different streams, which are seamlessly combined for us while watching by the software, browser or whatever... But otherwise these 2 integral media parts are stored separately on reddit, so download Reddit video with audio becomes a more desired search keyword in google rather than just video.. But we do it in 1 step on myvid, just use the red button to download video with audio..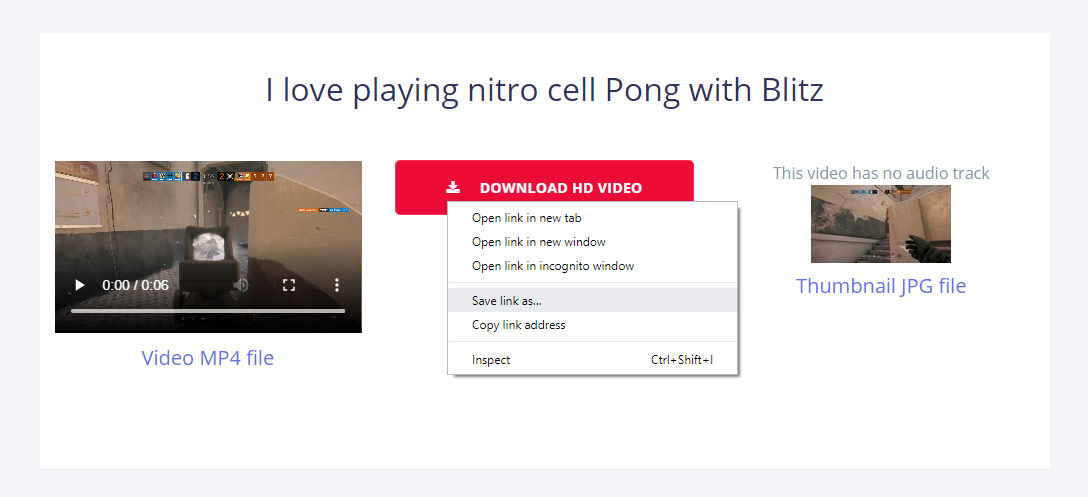 As you can see it is quite easy to download Reddit video using MyVid. All you need it the video link from Reddit. It can be copied via Share button, or from the browser. Just make sure video post is focused and opened on the screen, because you may just copy some other post link, Reddit is a bit confusing with that.. Otherwise hopefully this article helps.