Hello. Glad to have you back reading my essays on the most important topics of today's society - how to preserve your online presence, how to download and backup all your live videos so they are never lost, and many similar questions that are heating up today's forums and online social discussions. And here our online video downloader helps solve the majority of these problems and answer most of painful questions. So let's dive right in and figure out today once and for all: how to download videos from Tiktok?
And we have the answer ready right here: use Myvid!! It is very easy and intuitive, it only requires 2-3 steps to download any online video. And it works great as Tiktok video downloader. Here's the dedicated landing page look, meaning, we got this! 😍😍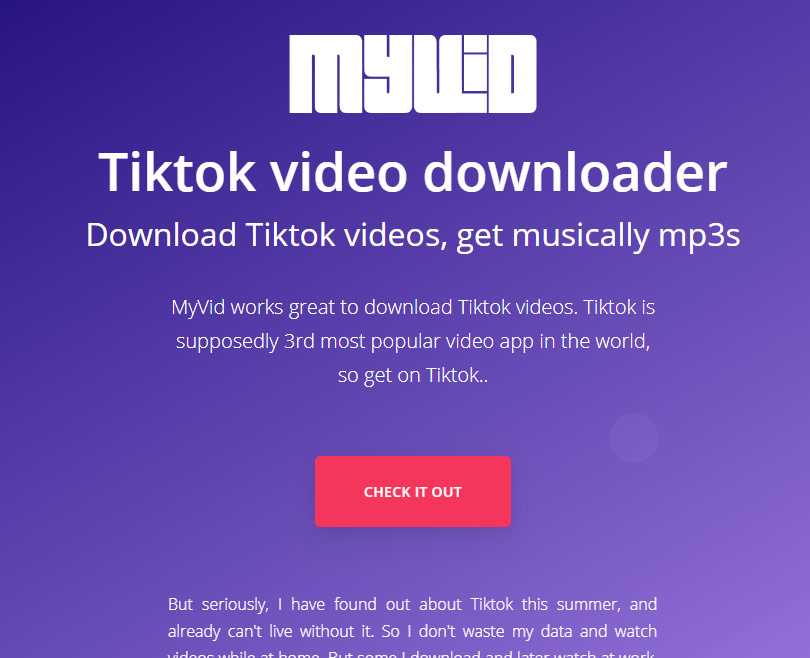 We will also call this image above "Step 1", since it is the usual page listed in Google and that's where most people start their quest of download from Tiktok.
Step 2. How to copy Tiktok video link?
It's very easy to do so. In the app, simply tap and hold the video until menu shows up, in there select Copy Link - and you're all set. It's also easy to do so when accessing Tiktok online with a browser (and without the app). Simply right-click the video and select Copy Link Address (in Chrome). Here's what I see when doing this step: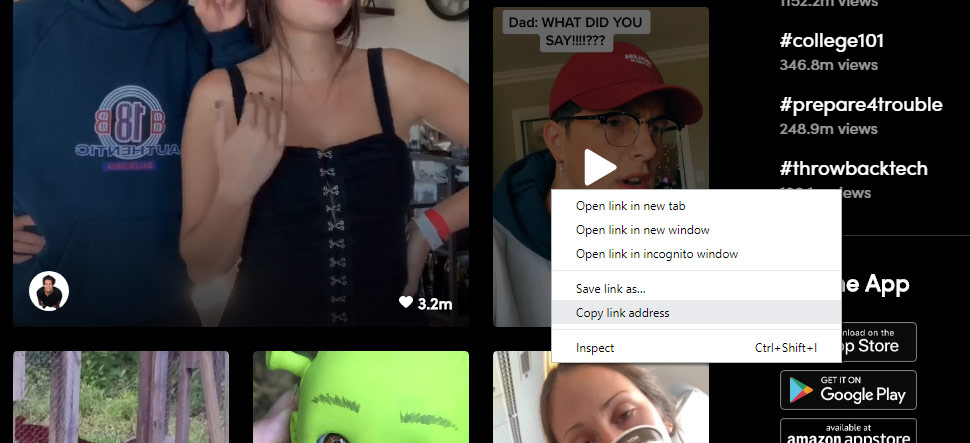 Now with link in clipboard, click the Check It Out button and on the next page paste video link into the search box of MyVid. Here's how it looks like:
Step 3. Paste video link into MyVid search box
Usually you can right-click and select Paste from the menu, or tap-and-hold on mobile device, then select Paste icon. This is what it looks like for me: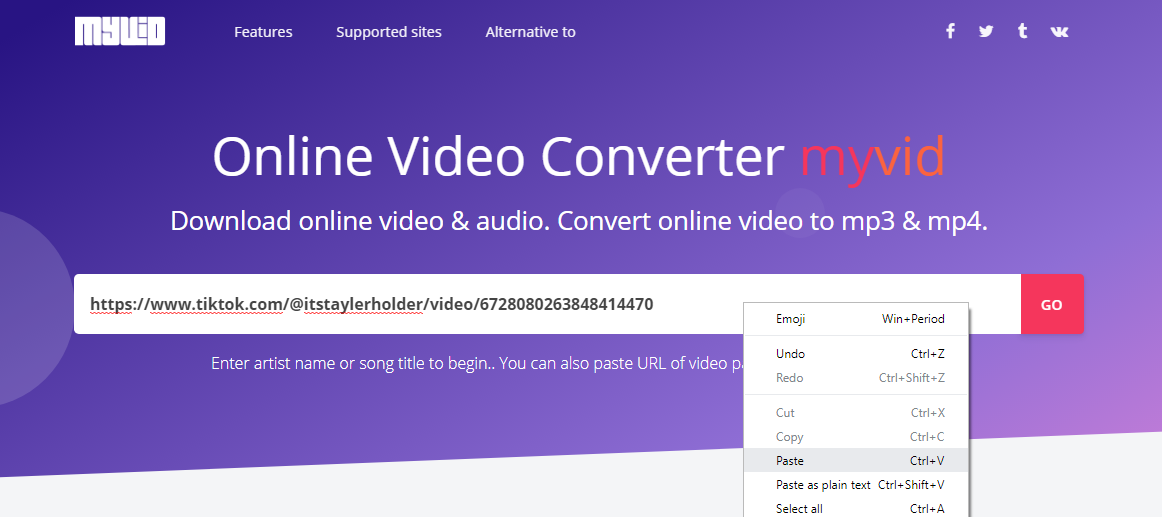 Having done so, hit the red GO button to the right, and you will see the actual download link in just a second.
Step 4. Now download Tiktok video
Tiktok has just recently re-branded for North America from EU Musical.ly, and there it came from China after forgetting it used to be Douyin or something like that. So depending on age of the video, was it originally in Musical.ly or even the older platform, - it may or may not have multiple download links. Some will have watermark, others won't. Some have sound links. Some have separate mp3 download links. So just keep an eye on the different download options MyVid offers for Tiktok. Heres how it looks like, the final step: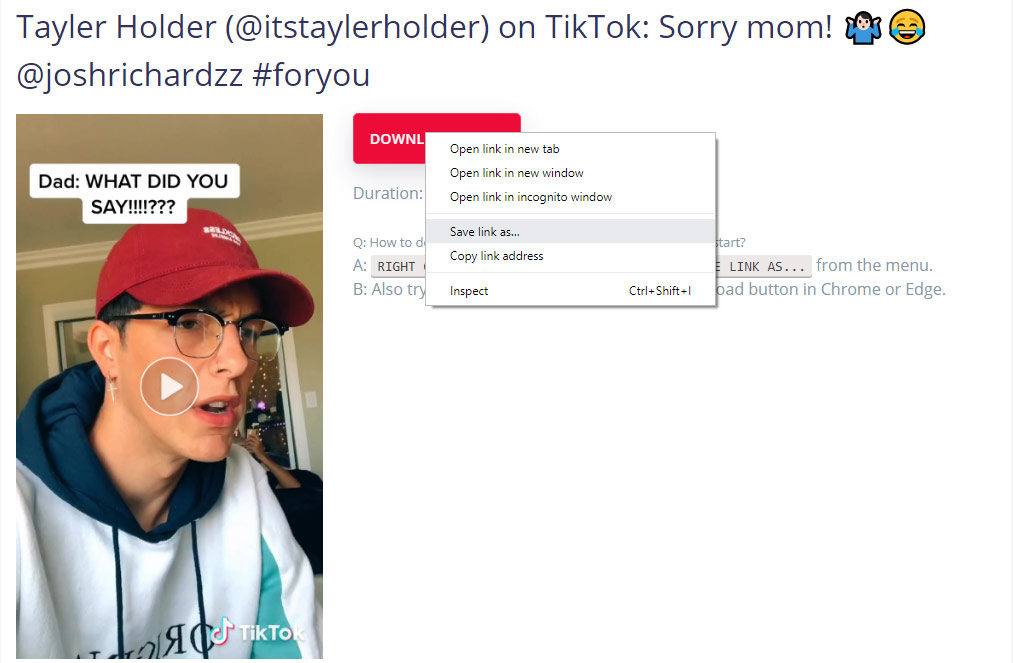 As you may see, the final part left is to right-click the big download button, select Save Link As and be merry. MyVid Online Video Downloader is amazing, it can download video and convert it to mp3 from many many sources. If you're interested to know more, check out the Supported Sites page on MyVid. Also if MyVid fails, try this site to download Tiktok video, it's a specially made one, so maybe more experienced..